Dr. Mark Spencer
Dr. Mark Spencer has been sole proprietor of Spencer Eye Care since 1988. He graduated from Illinois College of Optometry. He received his bachelor of science degree from University of Nebraska. Dr. Spencer is deeply committed to the well-being of his patients. He takes a thorough and precise approach to his consultations to ensure that he is consistently giving accurate diagnoses. Dr. Spencer is sensitive to the uniqueness of each patient's situation and adapts his consultations and treatment options appropriately to accommodate individual needs and concerns.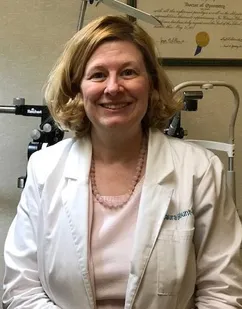 Dr. Laura Blount-Odum
Dr. Laura Blount-Odum has worked at Spencer Eye Care for over twenty years. She specializes in primary care optometry, specialty contact lens fits, and pediatric examinations. She graduated cum laude from Illinois College of Optometry. She received her bachelor of biology degree from Harding University. She loves to read and travel but most of all she enjoys
spending time with her husband and son.